Je website beveiligen is essentieel. Je wil namelijk niet alleen voorkomen dat je website gehackt wordt, je moet ook de gegevens van je bezoekers beveiligen. Die beveiliging bestaat in vele vormen en maten. Hier bespreken we 3 beveiligingsprotocollen: HTTPS, SSL en TLS. Ontdek wat het is en hoe je ze kan gebruiken. We zetten ook de kosten op een rijtje en leggen je stap voor stap uit hoe je een gratis ssl certificaat kan installeren.
Wat is HTTPS, SSL en TLS verbinding?
HTTPS staat voor HyperText Transfer Protocol Secure en is een beveiligde verbinding tussen jouw computer en een website. HTTP is een niet beveiligde verbinding.
SSL staat voor Secure Sockets Layer en is een manier om je verbinding met een website te beveiligen door middel van encryptie. Wat is SSL? Het is de voorloper van de huidige standaard TLS. Dit is de meest courante benaming maar is ondertussen een onveilige encryptie.
TLS staat voor Transport Layer Security en is het huidige encryptie protocol.
Een HTTPS verbinding is eigenlijk een http verbinding beveiligd met een TLS encryptie en wordt in de browser getoond als een HTTPS verbinding. Omdat SSL de meest gebruikte term is om encryptie te omschrijven, gebruiken we in dit artikel dan ook deze term.
Hulp nodig met ZOEKMACHINE OPTIMALISATIE?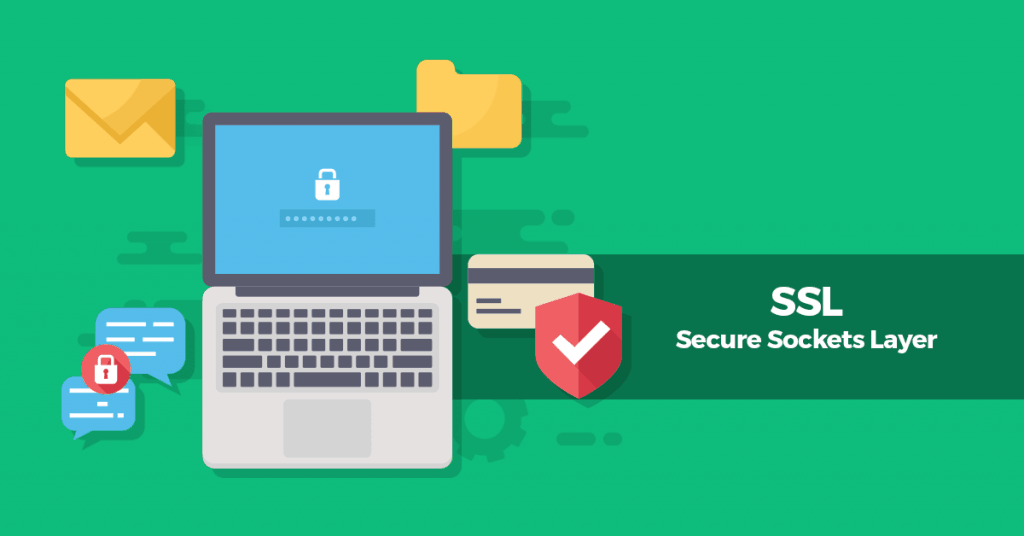 Waarom SSL?
Je gebruikt SSL dus om ervoor te zorgen dat de verbinding tussen jouw computer en een website veilig is. Dit is vooral belangrijk wanneer je data verstuurt van jouw computer naar de website waar je gegevens op invult. Hiermee voorkom je dus dat iemand afluistert welke gegevens jij invult en deze dan gaat gebruiken. Denk bijvoorbeeld aan banken en e-commerce websites: voor hen is deze beveiliging erg belangrijk om jouw betalings- en login gegevens te beschermen. Omwille van de talrijke privacy issues van de laatste jaren (NSA – Edward Snowden) hebben onder andere Google, Mozilla en vele anderen besloten dat het essentieel is dat alle website een HTTPS verbinding maken om te garanderen dat niemand kan meeluisteren (ook geen overheden). Zo blijft onze privacy en vrije meningsuiting beschermd! Deze bedrijven hebben daarom Let's Encrypt opgericht zodat iedereen gratis een SSL certificaat kan krijgen. Wat is SSL? Dat lees je verder in dit artikel!
Google heeft SSL ook als ranking parameter opgenomen. Het is dus ook belangrijk voor jouw zoekmachine optimalisatie! Bovendien is een HTTPS verbinding over http/2 sneller dan een normale http. Http/2 is enkel mogelijk als de hosting provider in kwestie dit ondersteunt. Dat is één van de redenen waarom wij voor Siteground kiezen. Hier kun je lezen aan welke voorwaarden de beste WordPress hosting moet voldoen.
Wat is SSL?
Een SSL certificaat bevestigt dat de domeinnaam en hosting van een specifieke website op een veilige manier verbinding maken via SSL. Het is noodzakelijk zodat de browser weet dat de verbinding weldegelijk over SSL loopt en de website en hosting in kwestie veilig zijn.
SSL certificaat kopen & kosten
Er zijn veel soorten certificaten en instanties die dit aanbieden. De drie voornaamste SSL providers wereldwijd zijn Symantec, GlobalSign en Comodo. De prijzen liggen sterk uiteen van provider tot provider en ook zijn er verschillen tussen de soorten certificaten. Een betalend certificaat is enkel nodig wanneer je website betalingsgegevens verwerkt (dus niet op de URL van je betalingsprovider). In dat geval is er een EV SSL Certificate nodig, de best beveiligde SSL verbinding. In alle andere gevallen kun je gerust een gratis certificaat nemen via Let's encrypt (als je hosting provider dit aanbiedt).
Gratis SSL certificaat
Een gratis SSL certificaat kan je bekomen als je hosting provider Let's Encrypt aanbiedt. Zoals eerder vermeld, is dit één van de redenen waarom wij voor Siteground kiezen. Als je hosting provider dit vandaag nog niet aanbiedt, is de kans klein dat ze het ooit wel gaan doen. In dat geval moet je verhuizen naar een andere provider of een betalend certificaat kopen.
SSL certificaat installeren
Hoe je dit certificaat installeert, verschilt van hosting tot hosting. Je gaat de hulp van je hosting provider er in elk geval bij nodig hebben, tenzij je Let's Encrypt gebruikt. Bij Siteground installeer je het certificaat op de volgende manier:
1) Surf naar Siteground en log in. Ga naar My accounts, cPanel en scroll naar beneden tot je bij SECURITY "Let's Encrypt" ziet staan.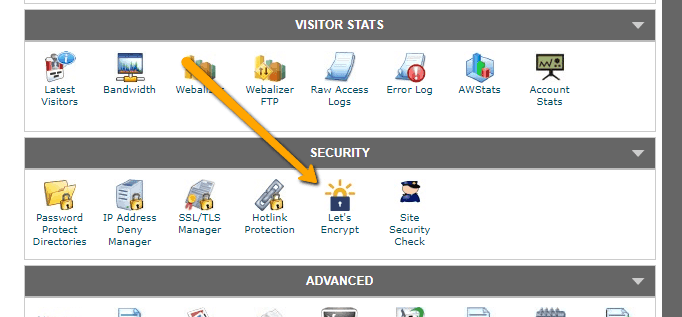 Kies jouw domeinnaam en klik op Install. Zo eenvoudig is het om je gratis SSL certificaat te installeren! Nu moet je enkel nog naar je website gaan en je URL's aanpassen.
SSL certificaat voor WordPress
Zodra jouw gratis SSL certificaat geïnstalleerd is, ga je naar je WordPress website. Onder Instellingen / Algemeen, verander je jouw URLs van http naar HTTPS.

Je zal nu uitgelogd worden en opnieuw moeten inloggen. Controleer of de http versie van je website nog bereikbaar is. Is dat zo? Ga dan terug naar je cPanel waar je het certificaat geïnstalleerd hebt en klik op HTTPS Enforce. Ga daarna alle URLS van je website na en kijk of het certificaat overal werkt. Als dat niet zo is, dan heeft dat te maken met de URLs van je afbeeldingen die nog op http staan. Verander deze dan één voor één naar HTTPS. Heb je een grote WordPress website met veel afbeeldingen? Gebruik dan bijvoorbeeld de volgende plugin: Search Regex. Wees hier wel voorzichtig mee, want je bent je URL's aan het aanpassen.
Besluit
Het is essentieel om ervoor te zorgen dat de URL van jouw website begint met HTTPS. Dit vraagt niet veel tijd of moeite en betaalt zich meer dan terug door je hogere rankings in Google. Ondersteunt je hosting provider geen gratis Let's Encrypt? Dan is het misschien een goede reden om te verhuizen (Siteground verhuist je gratis), aangezien de jaarlijkse bijdrage voor je SSL certificaat bijna even duur is als hosting.
Hulp nodig met ZOEKMACHINE OPTIMALISATIE voor je bedrijf?
Neem contact met ons op voor vrijblijvend advies!