Social media zijn websites of applicaties die gebruikers ervan de mogelijkheid geven om content te delen of om te participeren in sociale netwerking. Social media marketing is het delen van content op sociale media voor meer visibiliteit voor je bedrijf of merk. In dit achtiende deel van de gratis online marketing cursus "Hoe krijg ik meer websitebezoeker en klanten?" leggen we dit uit.
Hulp nodig met SOCIAL MEDIA MARKETING?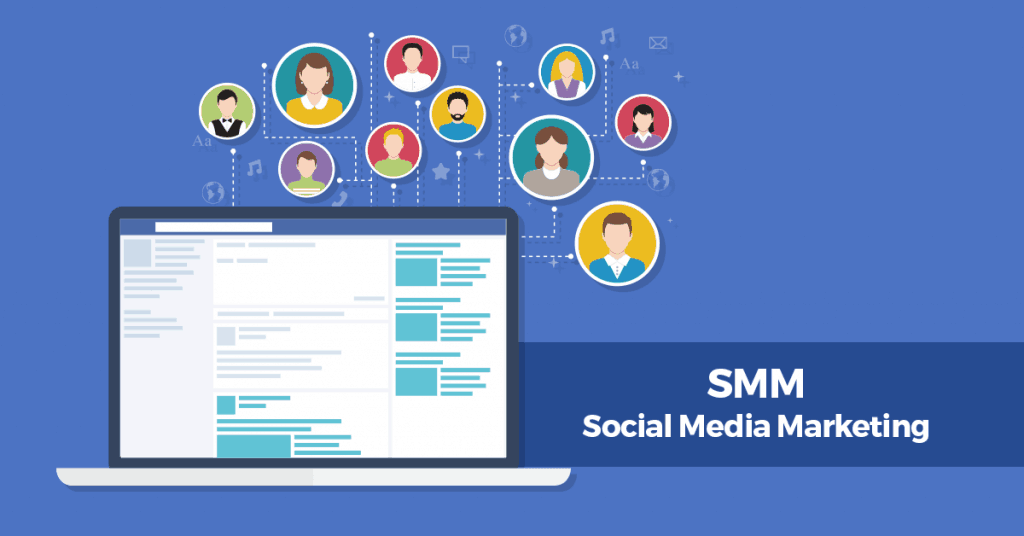 Social media kanalen
Er zijn heel veel social media kanalen en er komen er nagenoeg elke dag bij. De belangrijkste en beste vier om je tijd in te steken zijn Facebook, Twitter, LinkedIn & Youtube. Let wel dat dit een veralgemening is. We raden deze vier aan omdat iedereen en zijn of haar grootmoeder dagelijks in contact komt met minstens één van deze kanalen. Als blijkt dat jouw doelgroep elders is – zoals Snapchat of Instagram- dan gebruik je vanzelfsprekend dat kanaal.
Als je meer wilt weten over over adverteren op Facebook, LinkedIn en Twitter, neem dan even onze introductiehandleidingen door:
Meest gebruikte kanalen voor social media marketing
Om een beetje de bomen door het bos te zien ,hebben we hieronder een lijst samengesteld van de meest gebruikte en gekende kanalen na de eerder vermelde grote vier.
Pinterest: Pinterest is een online prikbord waarop je ideeën in inspiratiebeelden op pint. Hetgene dat Pinterest onderscheidt, is dat het voornamelijk wordt gebruikt om ideeën te delen en prikken (pinnen) meestal met de bedoeling om er later ook effectief iets mee te doen. Je kunt je voorstellen dat recepten, interieur tips, knutselideeën, DIY, (design)producten en citaten populair zijn. De voornaamste doelgroep van Pinterest zijn voornamelijk vrouwen (80%) van 35-44 jaar. Als  je sterk visuele producten / diensten verkoopt voor deze doelgroep, dan is dit een geschikt kanaal.
WhatsApp: Whatsapp is applicatie op smartphone, tablet en desktop dat de gebruiker in staat stelt om via het internet te bellen, foto', tekst, documenten en video's naar één of meerdere contacten te sturen. Contacten zijn gelinkt aan hun gsm telefoonnummer (in tegenstelling tot Skype waar dit op basis van ID is). Whatsapp heeft recent een feed geïntroduceerd waar je allerlei op kunt posten dat na 24uur verdwijnt (zoals Snapchat, Facebook & Instragam stories). Enkel jouw contacten kunnen zien wat jij op deze feed post.
Tumblr: Tumblr is een microblogging (kleine / kort blog posts) en social netwerk platform. Gebruikers kunnen elkaar volgen, multimedia posten en een privé-blog hebben. Wereldwijd heeft het platform 555 miljoen maandelijkse gebruikers. Als je aan marketing of adverteren op Tumblr wilt doen moet je je ervan bewust zijn dat 22% van al het verkeer op Tumblr porno gerelateerd is. Jouw berichten of advertenties kunnen dus tussen pornografisch materiaal staan.
Instagram: Instagram laat gebruikers publiekelijk of privé foto's en video's delen. Je kunt ook privé chatten en met instagram stories een foto posten die verdwijnt na 24u (vergelijkbaar met Snapchat). Je kunt filters op je foto's zetten om ze een ander uitzicht te geven. Instagram heeft 700 miljoen gebruikers sinds april 2017. 68% van de instagram gebruikers zijn vrouwen.
Google+ Is een sociaal netwerk van Google. Je kunt het zien als een sociale laag tussen de verschillende Google services. De gebruikers spenderen maar een fractie van de tijd op Google+ ten opzichte van andere sociale netwerken.De meeste Google+ account zijn een toevallig bijproduct van een account aan te maken op een andere Google service (bijvoorbeeld Gmail). Van de 540 miljoen maandelijkse gebruikers is er maar een fractie die de site effectief bezoekt.
Skype: Skype is een applicatie gespecialiseerd in videochat en spraakoproepen. Je kunt er ook tekst, video
berichten versturen en multimedia delen.Het is ook mogelijk om tegen betaling vaste lijnen te bellen (gsm & telefoon). De service heeft 300 miljoen maandelijkse gebruikers wat het de grootste internationale speler maakt in de telecomsector.
Snapchat: Het principe achter Snapchat is dat je foto's, berichten en korte video's deelt die maar voor een beperkte tijd beschikbaar zijn. De gebruikersgroep zijn voornamelijk millennials met 166 miljoen actieve dagelijkse gebruikers. Op Snapchat wordt er voornamelijk content gedeeld die leuk is.
Reddit is een Amerikaanse sociaal nieuws aggregaat, waarderen van website inhoud maar voornamelijk een discussie website. Reddit heeft 542 miljoen maandelijkse bezoekers wat het de 9e meest bezochte website wereldwijd maakt.
Foursquare is een lokale zoek-en-ontdek app die zoekresultaten en aanbevelingen gebaseerd op de gebruiker zijn browser geschiedenis, aankopen en check ins toont aan zijn gebruikers.
Badoo is een sociaal netwerk gefocussed op dating en beschikbaar in 190 landen en 47 talen. Met meer dan 340 miljoen leden is het de grootste sociale dating netwerk.
Deviantart is wereld grootste online kunstgalerij en gemeenschap waar digitale kunst, video foto's, literatuur en meer worden gedeeld. Sinds 2017 heeft de site 26 miljoen leden.
Flickr is een video en foto hosting service waar je deze kunt delen. Het is vooral populair om achter foto's te zoeken en die daarna te gebruiken in social media en blogs.
Voordelen social media marketing