Alle online marketing tools die ik gebruik om marketing te doen als een baas.
Sommige tools zijn in de strikte zin van het woord geen marketingtools maar dragen wel op één of andere manier bij tot algemene presentatie, prestatie en verkoop van websites.
Hulp nodig met ONLINE MARKETING?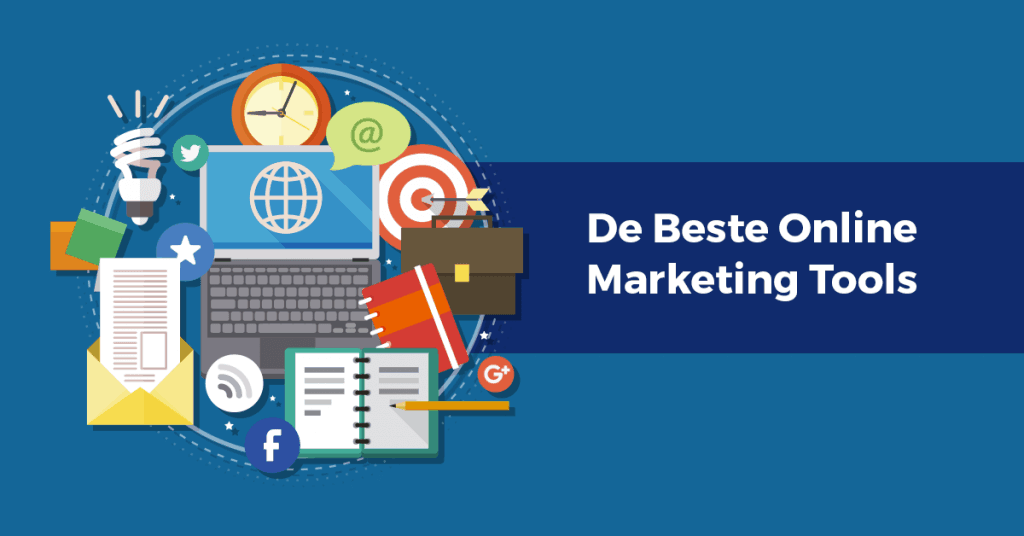 Siteground – WordPress hosting
WordPress zelf raadt Siteground aan om je site op te hosten. Je krijgt er gratis SSL (HTTPS), een supersnelle website met behulp van hun eigen caching plugin, Customer care 24/7, SSD's en je website is nooit offline.
Siteground WordPress Hosting
Optin Monster – Lead generation
Optin Monster helpt je websitebezoekers om te zetten in leads door gebruik te maken van een lead capture form. Dit is de tool om inschrijvingen op je nieuwsbrief te krijgen.
Optinmonster
Studiopress – WordPress themes
Wat er zo speciaal is aan deze themes is dat ze gebouwd zijn op het Genesis Framework. Dit betekent een uniforme bouwkwaliteit, snel ladend en veilig. Studiopress is internationaal befaamd om de kwaliteit van hun themes.
StudioPress Themes
Evira Gallery – WordPress
WordPress galleries zorgen er vaak voor dat je website traag laadt, behalve als je Envira gebruikt. Buiten snelheid heeft Envira een ton aan functionaliteit die je kan gebruiken als add-on plugins. Dus geen opgeblazen code met een hoop dingen die je niet nodig hebt.
Envira Gallery
Soliloquy – WordPress slider
Naast galleries zorgen sliders ook voor een grote impact op de snelheid van je site. Soliloquy is van dezelfde makers als Envira en zit ook boordevol functionaliteit.
SoliloquyWP
WPForms – WordPress contact form
Deze contactformulier plugin slaagt elk verzonden bericht op in je database. Zo ben je zeker dat je er geen enkele mist (gebeurt vaker dan je denkt). Zeer eenvoudig om contactformulieren te maken en integreert perfect met Mailchimp, zapier en veel meer. Er is ook een gratis versie om de plugin te proberen maar de betalende versie is zijn geld meer dan waard.
WPForms
Genesis Extender – Doe meer met StudioPress themes
Wil je de css en php van je Studiopress theme aanpassen zonder in de code van je website te werken? Dan is dit de tool om te gebruiken.
Genesis Extender Plugin
Facebook Pixel – Facebook Marketing
Een Facebook Pixel is niet eenvoudig om te installeren en zeker niet op een e-commerce website. Deze plugin maakt het installeren zo veel eenvoudiger.
Facebook – PixelYourSite PRO
Woocommerce XML Feed – Google Shopping & Facebook product catalog
Maakt een XML feed van al je WooCommerce producten in WordPress. Als je een xml feed nodig hebt om gebruik te kunnen maken van dynamische remarketing, Google shopping of om een Facebook Product Catalog aan te leggen.
WooCommerce XML feed for Facebook Product Catalog & Google Merchant
Duplicator Pro – Eenvoudig website verhuizen
Deze plugin heeft ook een gratis versie om kleine websites mee te verhuizen. Het mooie aan de betalende plugin is dat deze ook back-ups kan maken en de back-ups zeer eenvoudig kan terugzetten (wat bij andere back-up oplossingen absoluut niet het geval is).
Duplicator Pro
WP Rocket – WordPress Cache plugin
WP Rocket is een plugin die je website sneller maakt en werkt perfect samen met de cache plugin van Siteground.
WP Rocket
WPML – Maak WordPress meertaling
WPML is de beste en meest volledige manier om WordPress meertalig te maken maar je hebt wel een goede server nodig anders zal je website zeer traag worden.
WPML
Boomerang for Gmail
Wil je zeker zijn dat iemand je e-mail beantwoordt of wil je het op een later ogenblik versturen zonder de e-mail in je mailbox te laten staan? Dit kun je perfect met Boomerang voor Gmail.
Boomerang for Gmail
Trello – Project management
Trello is een gratis en eenvoudige manier om aan project management te doen of om takenlijsten te maken. Voor complexere (software)projectmanagement raadt ik Redmine aan.
Trello
Zapier – Automatisatie
Zapier zorgt voor automatisatie van repetitieve taken door verschillende apps met elkaar te verbinden.
Zapier
Hootsuite
Met Hootsuite kun je al je sociale media kanalen in één handig dashboard (overzicht) opvolgen. Verder kun je plannen wanneer een bericht zal verstuurd worden, eenvoudig content vinden om te delen en het analyseren van je impact via social media.
Hootsuite
99Designs – Designs aan een budget prijs
Met 99Designs kun je een wedstrijd beginnen waaraan internationale designers meedoen. Je krijgt dus een berg aan designs en je moet pas betalen wanneer je een goed design hebt.
99Designs
Transip – Domeinnaam beheer
Je domeinnaam apart houden van je hosting is een goed idee voor veiligheidsredenen maar ook als je besluit te verhuizen van hosting provider. Het bespaart je een hoop kopzorgen. Bij Transip heb je een goede prijs voor je domeinnamen en je kunt ze eer eenvoudig beheren.
Transip Nederland
Transip België
Cloudflare – DNS & security
Cloudflare zorgt ervoor dat je website (bijna) overal ter wereld even snel laadt en zorgt ook voor een extra laag aan veiligheid.
Cloudflare
Pingdom Tools – Speed test
De meest recht voor de raap snelheidstest voor websites.
Pingdom Tools
Facebook Debug
Wilt de afbeelding van een nieuw blogbericht niet goed inladen op Facebook? Dan kan je deze tool gebruiken om het euvel te verhelpen.
Facebook Debug
Facebook Business Manager
Dit is de ideale manier om je Facebook pagina('s) en advertenties te beheren. Je krijgt een net overzicht en functionaliteit waar je anders geen gebruik van kunt maken zoals van Facebook Pixel, doelgroepen en meer.
Facebook Business Manager
Google Analytics
Als je wilt weten hoe hoeveel bezoekers je website trekt, van waar de bezoekers komen, hoeveel aanvragen er zijn en wie deze aanvragen plaatst, dan heb je Google Analytics nodig. Kortom Analytics is de basis van elk goed beheerde website.
Google Analytics
Google Search Console
Voorheen was dit Google Webmaster Tools. Google search Console geeft je een heel goed zicht op de algemene gezondheid van je website en bezorgt je ook meldingen per e-mail als het loos gaat op je website (site die uit ligt, veel pagina's die plotseling niet meer werken,…). Samen met Google Analytics is dit een must have voor elke website.
Google Search Console
Google Page Speed – Speed test
Google page speed geeft je inzichten in wat je zou kunnen doen om je websitesnelheid te verbeteren. Technisch gezien zijn niet altijd alle suggesties mogelijk om te implementeren aangezien een goede gebruikservaring belangrijker is.
Google Page Speed
WebPageTest – Speed test
WebPageTest is een website performance test die voornamelijk wordt ontwikkeld door Google en is een technischere manier om naar de performantie van je website te kijken.
WebPageTest
WpThemeDetector
Gebruik deze tool als je wilt weten welke theme en plugins een WordPress website gebruikt.
WpThemeDetector
Unroll.me
Unroll zorgt ervoor dat je al je nieuwsbrieven 's ochtends in je postvak in krijgt. Dus geen nieuwsbrieven meer die de hele dag door in je mailbox komen. Kortom je hebt een productievere dag met deze tool.
Unroll.me
Hotjar – Visitor analytics
Analytics geeft je statistische gegevens maar wat doen bezoekers exact op je website? Dit is waar Hotjar mee helpt door onder andere het gebruik van formulieren bij te houden, je bezoekers te filmen, heatmaps en meer zodat jij de gebruikservaring van je website kunt verbeteren.
Hotjar
Invoice Ninja
Invoice Ninja is een ideaal facturatiesysteem voor freelancers, agencies en kleine bedrijven.
Invoice Ninja
Hulp nodig met ONLINE MARKETING voor je bedrijf?
Neem contact met ons op voor vrijblijvend advies!