Via e-mail kun je je klanten op de hoogte houden van nieuwe aanbiedingen, klantenrelaties verbeteren of nieuwe klanten werven. Maar hoe pak je dit aan? In dit veertiende deel van de gratis online marketing cursus "Hoe krijg ik meer websitebezoeker en klanten?" hebben we het over e-mailmarketing.
Hulp nodig met E-MAILMARKETING?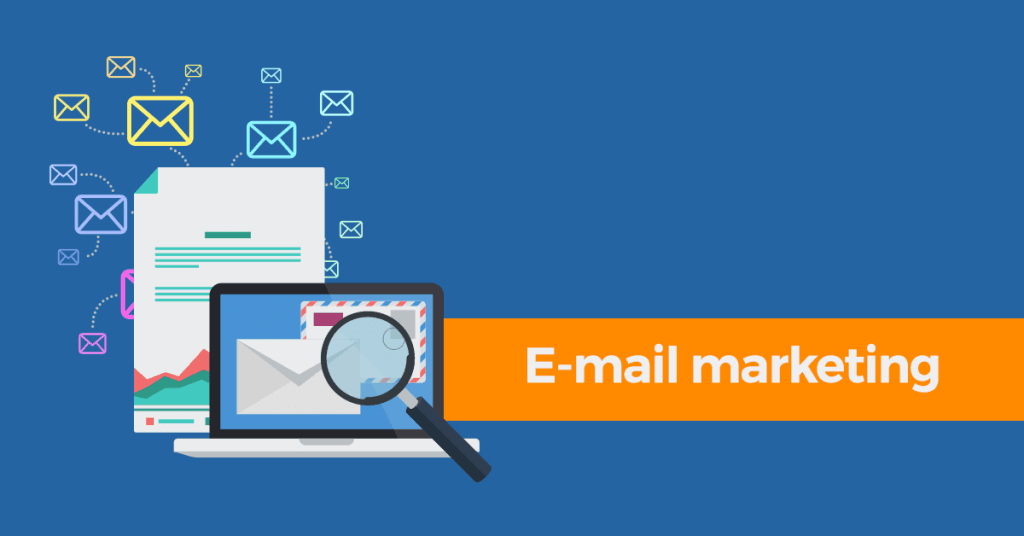 Waarom e-mailmarketing?
Met e-mailmarketing kun je heel eenvoudig, goedkoop en snel een massa aan mensen persoonlijk bereiken met een meetbaar resultaat. Het is wel belangrijk dat de mensen die je mailt uitdrukkelijk toestemming moeten hebben gegeven om aangemaild te worden. Dit kan bijvoorbeeld door een intekenformulier op je website of door het aanvinken van een vakje.
Ongeveer 70% van alle bezoekers op je website zie je nooit meer terug. Daarom is het goed om op zo veel mogelijk manieren er voor te zorgen dat deze bezoekers terugkeren om een aankoop te plaatsen.  Hiervoor kun je naast remarketing ook e-mailmarketing inzetten. Het verschil tussen de twee is dat e-mailmarketing veel persoonlijker is en je hebt iets in handen, namelijk een e-mailadres. In tegenstelling tot remarketing geven bezoekers vrijwillig hun gegevens en geven ze dus toestemming om hen te contacteren om aanbiedingen van jou te krijgen.
Je kunt e-mailmarketing gebruiken om:
je merk te boosten
een dicht contact te hebben met je klanten of prospects
meer te verkopen
loyaliteit op te bouwen
mensen terug te winnen
Voordelen e-mailmarketing
Goedkoop: De prijs van een maandelijks e-mailmarketingabonnement is een peulschil vergelijken met de prijs voor direct mail (een mailing per post).
Onmiddellijk: Er zitten slechts enkele minuten tussen de verzending van een e-mail en de ontvangst ervan.
Direct: Je e-mail komt rechtstreeks in de mailbox van je klanten of leads terecht.
Meetbaar: E-mailmarketing is perfect meetbaar. Wanneer je gebruik maakt van een e-mailmarketingsoftware kun je zien wie je mail geopend heeft, waar ze op klikken, wie het meest geëngageerd is en het aantal conversies.
Persoonlijk: Je kunt de ontvanger persoonlijk aanspreken via de zogenaamde merge tags. Hiermee kun je bij de aanspreking aangeven dat de voornaam van de ontvanger moet verschijnen.
Toestemming: Iedereen die op je e-mailmarketinglijst staat, heeft toestemming gegeven om gemaild te worden. Hierdoor is het meer waarschijnlijk dat je mail geopend zal worden en dat daar een actie zal uit voortkomen.
E-mailmarketingsoftware
Mailchimp bestaat sinds 2001 en is het grootste e-mailmarketing automatisatieplatform en heeft meer dan 16 miljoen klanten. Velen hebben de weg naar MailChimp gevonden omdat ze één van de weinigen zijn die je gratis een e-maillijst laat opbouwen tot 2000 e-mailadressen. Ook wij bij SmartData gebruiken deze e-mailmarketingsoftware.
Verder heb je ook nog:
Tips en strategieën
Je kan e-mailmarketing op verschillende manieren inzetten. Probeer een van onderstaande strategieën of combineer ze.
Algemeen
E-maillijst: als het aankomt op het vergaren van e-mailadressen, laat je er best geen gras over groeien. Het blijkt namelijk niet zo eenvoudig om e-mailadressen te verkrijgen van websitebezoekers.
Toestemming: Websitebezoekers zullen je sneller toestemming geven om te mailen als je hen iets aanbiedt in ruil, zoals een whitepaper, pdf van een artikel, e-book, cursus, infographic, consult, screencast, webinar of proefperiode zijn.
Personaliseer je e-mail: Vraag steeds de naam tijdens registratie. Dit zorgt ervoor dat je je e-mails persoonlijk kunt maken via de merge tags.
Meten: Zorg dat je e-mailmarketingsoftware integreert met Google Analytics.
Optin form: Een inschrijfformulier onderaan of in de rechterkolom van je website levert weinig inschrijvingen op. Probeer eens een Optin form als OptinMonster om je lead magnet of nieuwsbrief onder de aandacht te brengen.
RSS updates:Wanneer je een blog hebt, beschik je meestal over een RSS feed (lijst met al je blog berichten). Telkens je een nieuw blogbericht publiceert, stuurt je marketingsoftware dit automatisch door.
Tips en strategieën voor mobiele e-mailmarketing
Sommigen van deze tips werken ook op desktop maar werken net iets beter op mobiel.
Bellen: Plaats in je e-mail de mogelijkheid om direct te bellen vanuit de e-mail.

<a href="tel:+32487/344.811">+32487344811</a>

SMS: Een SMS laten versturen doe je door de volgende code in je nieuwsbrief te gebruiken

<a href="sms:+32487/344.811">Stuur ons een SMS</a>

GPS:
De wegbeschrijving naar je winkel toevoegen kan een grote meerwaarde zijn. Dit doe je door naar Google Maps te gaan je adres in te vullen en daarna naar het menu te gaan en daar de optie "Kaart delen of insluiten" te selecteren. Je krijgt nu een link om in je e-mail te plaatsen.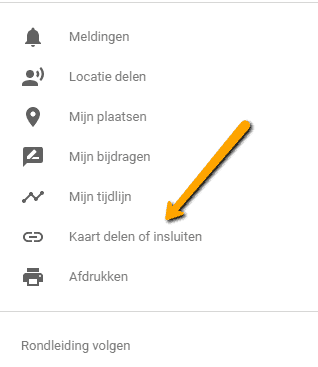 Tips en strategieën voor e-commerce e-mailmarketing
Met een e-commerce kun je net iets meer doen omdat bestaande klanten vaak al zijn ingelogd en je hen dus net iets meer "in het oog" kunt houden.
Beloon: Geef je beste of bestaande klanten een korting of speciale aanbieding.
Remarketing: Heeft een klant iets in zijn winkelwagen of in de checkout laten staan? Stuur hen dan een e-mail met de inhoud en de mogelijkheid om direct te bestellen zonder alles opnieuw in de winkelmand te moeten plaatsen. Je kan ze ook een eenmalige extra korting geven als ze vandaag bestellen.
Segmenteer: Als je e-maillijst groot genoeg is, kun je deze beginnen opsplitsen in kleinere groepen van mensen met vergelijkbare karakteristieken. Zo heeft een man bijvoorbeeld geen boodschap aan een mail met damesschoenen in korting. Een ander voorbeeld is wanneer een klant een mail krijgt met een product in promotie dat hij zelf vorige week gekocht heeft. Een vervelende situatie.
Bedank: Stuur nieuwe klanten een bedankingsmail waarin je laat weten dat hun aankoop veel betekent en dat ze je steeds kunnen bereiken voor vragen en suggesties. Ook hier kun je een kortingscode geven voor een volgende aankoop.
Lang geleden: Is het lang geleden dat een klant een aankoop heeft gedaan? Laat hen dit weten en geef een speciale korting.
E-mailcampagnes
Omdat MailChimp de meest gebruikte e-mailmarketingsoftware is en ook onze voorkeur geniet, zijn onze voorbeelden hierop afgestemd.
Er zijn vier grote campagnes waar je uit kunt kiezen: Regular (gewone mailcampagne), Automated (geautomatiseerd), Plain-text (enkel tekst) en A/B Test
Regular
Hier maak je een "gewone" e-mailcampagne op met foto's en tekst. Dit type vergt manueel werk om op te maken en te versturen.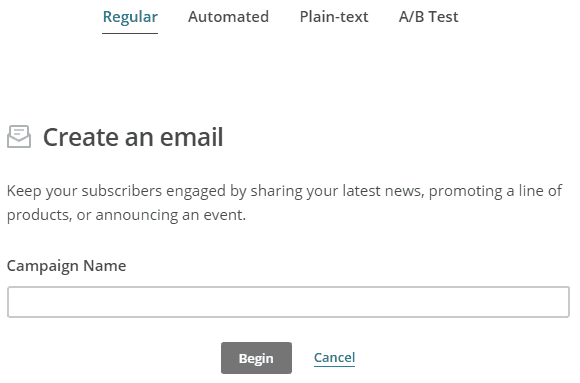 Plain-text
Deze mail bestaat enkel uit tekst, geen opmaak en vergt net zoals een regular campaign manueel werk om op te maken en te versturen. Je kunt dit vergelijken met een gewone e-mail die je verstuurt vanuit je mailbox.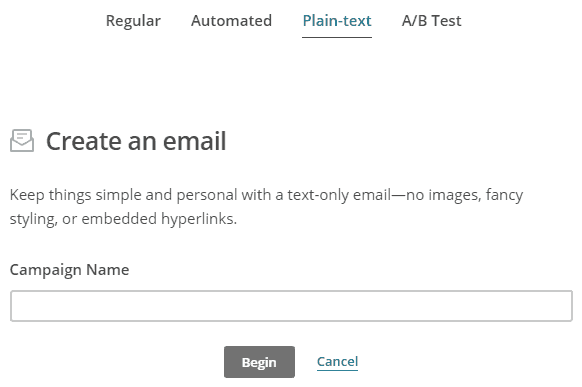 A/B Test
Je kunt twee versies opmaken met een verschil in titel, verzendnaam, inhoud en uur van verzending. Dit type campagne is enkel zinvol wanneer je een significant aantal adressen hebt om je e-mail naar toe te sturen. Hoeveel dit is, hangt af van hoeveel mensen je e-mails gemiddeld openen. Hoe groter het aantal, hoe duidelijker je conclusies kunt trekken. Het kan natuurlijk nooit kwaad om dit te doen maar als tijdsinverstering is het naar onze mening pas interessant van zodra je 10.000 mensen hebt op je maillijst.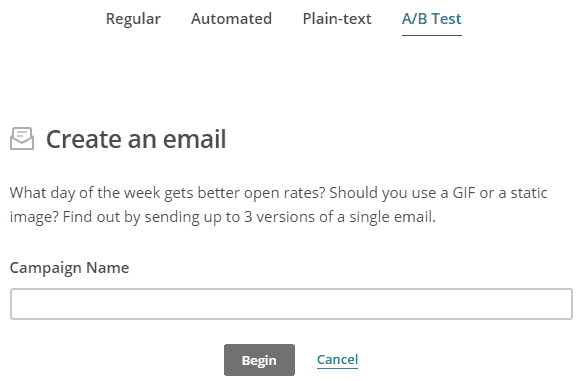 E-mail marketing automation
Mailchimp specialiseert zich in het automatiseren van e-mail. Met e-mail marketing automatisatie moet je niets manueel doen en worden de e-mails automatisch verstuurd.
Zo kun je de volgende dingen automatiseren bij Mailchimp:
Bericht bij eerste aankoop (e-commerce)
Bestelling notificatie (e-commerce)
Product remarketing: Klanten krijgen het product dat ze hebben bekeken (nieuw of een bestseller) in hun mailbox (e-commerce)
Verlaten winkel wagen: Wanneer de winkelwagen gevuld is maar er geen aankoop volgt, dan kan je met MailChimp een e-mail met deze items laten versturen. (e-commerce)
Re-engagement: Wanneer het een tijdje geleden is dat een klant iets heeft aangekocht, dan kun je om de zoveel tijd een e-mail uitsturen met die aandoelt op een aankoop door een speciale korting aan te bieden. (e-commerce)
RSS items: als je een RSS feed hebt (blog posts, nieuwe panden, recepten,…) kun je telkens wanneer je iets nieuws publiceert dit automatisch laten doorsturen naar de mensen op je lijst.
Hulp nodig met E-MAILMARKETING voor je bedrijf?
Neem contact met ons op voor vrijblijvend advies!