In dit tiende deel van de gratis online marketing cursus "Hoe krijg ik meer websitebezoeker en klanten?" kijken we naar remarketing. Hoe werkt het? Wat is Google AdWords remarketing? Hoe werkt Facebook remarketing? We sluiten af met nog enkele tips.
Hulp nodig met REMARKETING?
Wat is remarketing?
Remarketing is gericht online adverteren aan personen die jouw website hebben bezocht. Meestal doen marketeers dan aan remarketing om producten, diensten of website te promoten zolang de bezoeker niet overgaat tot aankoop (conversie). Remarketing zorgt er dus voor dat je steeds in het achterhoofd zit van de bezoeker doordat deze herinnerd wordt aan zijn bezoek of het product dat hij gezien heeft. Met remarketing kun je bijvoorbeeld bepalen hoe vaak een advertentie mag gezien worden per dag, week of maand.
Remarketing kan ook gebruikt worden als een vorm van branding (mensen herinneren aan je merk). Het is de meest kosteneffeciënte manier van adverteren omdat je enkel adverteert aan iemand die al in contact is geweest met jouw merk, producten of diensten. De kliks die een remarketing advertentie krijgt, is aanzienlijk lager omdat mensen enkel klikken op deze advertenties wanneer ze geïnteresseerd zijn in de aanbieding.
Om gebruik te kunnen maken van remarketing moet je eerst een zeker aantal bezoekers hebben. Dit doet men om de privacy van bezoekers te waarborgen.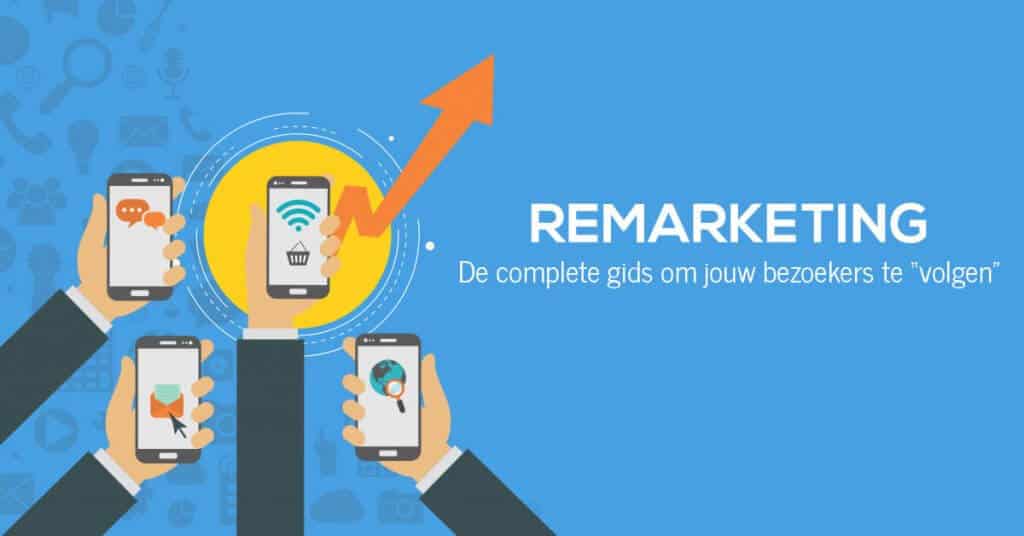 Hoe werkt remarketing?
Remarketing werkt als volgt:
Bezoeker surft op website
Automatisch plaatsen van cookie in browser van bezoeker (desktop, mobiel of tablet)
Deze bezoeker komt op een remarketinglijst (Adwords, Facebook & LinkedIn)
Bezoeker verlaat website
Bezoeker krijgt advertenties te zien van bezochte website
Bezoeker klikt op advertentie en gaat over tot aankoop
Dit is natuurlijk een idyllische omschrijving aangezien niet elke persoon die op de advertentie klikt tot aankoop overgaat. Wat wel realiteit is, is dat de kost per conversie (aankoop of lead) veel lager is dan bij andere soorten advertentiecampagnes. En dit omdat er geen enkel andere soort campagne zo laser gefocust werkt als remarketing. Maar deze vorm van marketing is geen wondermiddel; het aantal klikken en conversies zijn lager dan andere campagne soorten.
Voor een succesvolle remarketing moet je advertentie relevant en verleidelijk zijn. Je kunt best niet overdrijven met het aantal keer per dag dat iemand dergelijke advertentie te zien krijgt om frustratie en bannerblindheid te voorkomen.
Remarketing werkt ook niet wanneer er een adblocker is geïnstalleerd in de browser, maar deze mensen komen wel op je remarketing lijst terecht. Wanneer een bezoeker een cookie blocker gebruikt zoals Ghostery of Blur dan komen ze niet in je remarketing lijst terecht.
Het merendeel van de internetgebruikers weet niet wat remarketing is en hoe het werkt. Mede hierdoor is dit een zeer effectieve manier van adverteren. Remarketing is een essentieel onderdeel van de customer journey en dient dus een deel te zijn van je online marketing strategie.
Remarketing & retargeting
De twee termen worden vaak door elkaar gebruikt terwijl ze hetzelfde betekenen. Google begon met het gebruik van de term remarketing voor zijn "retargeting" product. Het woord remarketing is ondertussen universeel aangenomen en wordt vaker gebruikt dan retargeting.
Wat is een remarketing lijst?
Een remarketing lijst is de lijst waarop websitebezoekers worden aan toegevoegd via een cookie in zijn browser. Je kan aan deze websitebezoekers gerichte advertenties tonen. Je kunt bepaalde voorwaarden instellen voor een remarketing lijst waaronder de tijdsduur dat iemand op zo'n lijst staat. Voor webshops is het bijvoorbeeld mogelijk door middel van dynamische remarketing om te adverteren met de producten die de bezoeker op de website heeft bekeken.
Google Adwords remarketing
Voor Google Adwords remarketing is er een minimum lijst van 100 bezoekers nodig om op het display netwerk te adverteren. Bij remarketing voor Google zoeken is dit een minimum van 1000 bezoekers. Bij Google AdWords kan iemand maximum 540 dagen op een lijst staan.
Remarketing tag Google Adwords
Adwords remarketing maakt gebruik van een stukje code dat je op elke pagina van je website in de code moet plakken. Er is een standaard algemene remarketing lijst van 30 dagen (max. 540 dagen) en je kunt gerichte lijsten maken per pagina.
Display "statische" remarketing
Display of statische remarketing is het tonen van een advertentie die gebaseerd is op de parameters van je lijst en de daaraan gekoppelde advertentie. Je lijst kan bijvoorbeeld als voorwaarde hebben dat een bepaalde pagina of pagina's bezocht moet zijn waarna er een advertentie wordt getoond die specifiek over deze pagina gaat.


Dynamische remarketing
Met dynamische remarketing toon je een advertentie gebaseerd op de bezochte productpagina's. De sectoren die in aanmerking komen voor dynamische remarketing zijn:
Detailhandel
Onderwijs
Vluchten
Hotel en vakantiewoningen
Vacatures
Onroerend goed
Reizen
In WordPress is de meest eenvoudige manier om dynamische remarketing te implementeren door gebruik te maken van de e-commerce plugin WooCommerce.
Remarketing voor Google zoeken (remarketing for search ads – RLSA)
Met Google zoeken maak je gebruik van zoekwoorden om aan de hand van deze zoekwoorden gericht te adverteren op de zoekresultatenpagina van Google. Met remarketing voor Google zoeken toon je enkel advertenties aan gebruikers die je website hebben bezocht en dit aan een lagere kost per klik. Om hier gebruik van te maken moet er minstens 1000 man op je remarketing lijst staan.
Youtube remarketing
Met Youtube remarketing maak je een lijst op basis van interactie met een YouTube kanaal waaronder:
een video bekeken
kanaalpagina bezocht
video (als advertentie) bekeken
video leuk gevonden
Gereageerd op een video
Video gedeeld
Abonneerden zich op een kanaal
Voegden een video van een kanaal toe aan een afspeellijst
Bepaalde video('s) bekeken
Bepaalde video('s) als advertentie(s) bekeken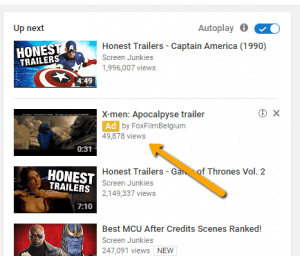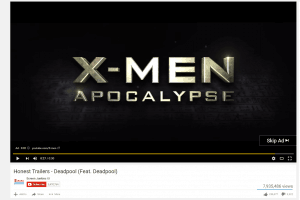 Voorwaarde is dat je je Youtube-account koppelt aan Google AdWords.
Gmail remarketing
Met Gmail remarketing, kun je reclame maken in Gmail.


Remarketing voor mobiele apps
Je kunt ook remarketing doen wanneer iemand je app op Google Play heeft bezocht. Dit doe je door je Google play ontwikkelaarsconsole te linken aan AdWords.
Google Analytics remarketing lijst
Je kunt ook in Google Analytics een remarketing lijst aanleggen die kan gebruikt worden in AdWords. Het voordeel bij Analytics ten opzichte van AdWords is dat je bij Analytics veel specifiekere lijsten kunt maken door middel van gebeurtenissen op je site zoals "tijd op website", "scroll tracking" en meer.
Google Adwords remarketing tips & strategie
Alles hangt van het aantal maandelijkse bezoekers af en of je dynamische remarketing kunt toepassen in je website.
Voor websites met veel bezoekers is het interessant om per pagina of pagina groep een remarketing lijst aan te leggen in Google Analytics. Zo kun je perfect inspelen op de interesse van je bezoeker door per lijst een gepaste advertentie te tonen. Lunametrics heeft recepten om in Google tag manager te gebruiken om zo je doelpubliek nog meer te verfijnen. Let erop dat er een minimum aantal mensen op deze lijst moet staan alvorens de lijst kan werken.
Bij website met "weinig" bezoekers kun je beter één lijst maken voor de hele website waaraan je verschillende advertenties koppelt.
E-commerce als je in aanmerking komt voor dynamische remarketing is dit het beste wat je kunt opzetten (al dan niet in combinatie met) statische remarketing. Er komt technische gezien meer bij kijken zoals het opzetten van een Google Merchant Center, het maken van een xml Google shopping feed en het koppelen van deze twee. Hierna moet je de bezochte pagina's en de xml Google shopping feed in Google merchant center met elkaar linken via het dynamische remarketing script dat je kunt implementeren in WordPress met Google Tag Manager for WordPress.
Facebook remarketing
Voor Facebook remarketing moet je eerst Facebook Pixel installeren. Om een pixel te verkrijgen, maak je een Facebook business manager aan. De pixel code kun je vinden onder het menu item pixel.
De pixel bestaat uit wee delen namelijk de "basis pixel" die op elke pagina aanwezig moet zijn en een "event pixel".
Een event pixel installeer je alleen op pagina's waar dit event relevant voor is. De event pixel dient om meer gericht te kunnen adverteren. Zo toon je een andere advertentie of wil je meer betalen voor een advertentie die getoond wordt aan iemand die de checkout heeft verlaten dan iemand die een productpagina heeft bekeken.
Je hebt de volgende event pixels:
Search – zoek acties op website
View Content – inhoud bekeken (staat op bijna elke pagina)
Add to Cart – toegevoegd aan winkel wagen
Add to Wishlist – toegevoegd aan wenslijst
Initiate Checkout – bezoeker bevindt zich in de checkout
Add Payment Info – betaalinformatie toegevoegd
Purchase – Aankoop op website
Lead – een contact- of registratieformulier ingevuld
Complete Registration – heeft zich geregistreerd op de site
Custom Event – als developer kun je ook je eigen events maken
Je moet deze pixels toevoegen aan de header van je website door middel van Google tag manager (voor marketeers & developers), manueel in de code van je site of met behulp van Facebook – PixelYourSite PRO.
Om je Facebook conversies te meten maak je gebruik van custom conversions.
Facebook remarketing lijsten
Je kunt onder het menu item "doelpubliek" je Facebook remarketing lijst maken door naar 'maak doelpubliek' te gaan en hier te kiezen voor 'custom audience'.
Bij custom audience krijg je enkele opties om uit te kiezen:
Mailchimp
Als je gebruikmaakt van de de e-mailmarketing provider Mailchimp is het mogelijk om je Mailchimp lijsten met e-mailadressen te koppelen aan Facebook account. Zo kun je reclame tonen op Facebook aan mensen op je e-maillijst.
Custom email list (data sheet)
Wanneer je geen gebruik maakt van Mailchimp, dan is het altijd mogelijk om een e-maillijst van een andere provider in te laden.
Custom audience website bezoeker
Met behulp van de pixel die je hebt geïnstalleerd, kun je net zoals bij AdWords lijsten maken per pagina, voor de hele website, mensen die al een tijd niet meer op de website zijn geweest of die bepaalde pagina's niet hebben gezien.
Custom audience interactie met pagina
Je kunt ook remarketing doen aan mensen die een interactie hebben gehad met je merk op Facebook.
dit omvat een like, share of klik op:
Video
Lead form
Canvas
Facebook pagina en advertenties
Instagramprofiel
Evenementen
Dynamische shopping ads
Om dynamische shopping ads te maken moet je eerst een xml facebook product cataloog en de Facebook pixels correct ingesteld hebben.
Facebook remarketing tips
Omdat Facebook zich meer in de privé sfeer bevindt, is het opletten dat je niet te veel advertenties toont. Een goede manier om dit te vermijden is door een automatische regel in te stellen waarbij de advertentie word uitgeschakeld wanneer iemand de advertenties 2 à 4 maal heeft gezien.
Hulp nodig met REMARKETING voor je bedrijf?
Neem contact met ons op voor vrijblijvend advies!