Wat is een online marketingplan en een online marketingstrategie?
In een online marketingplan leg je de doelen vast die je online wil bereiken. Je strategie bepaalt hoe je deze doelen zal bereiken.
Door vast te leggen wat je wil en hoe je dit zal aanpakken, zal je efficiënter werken en dus ook sneller resultaten boeken. Het allerbelangrijkste is natuurlijk dat je actie onderneemt. Een online marketingplan mag nooit de reden zijn om dingen uit te stellen.
Hulp nodig met je ONLINE MARKETINGPLAN & STRATEGIE?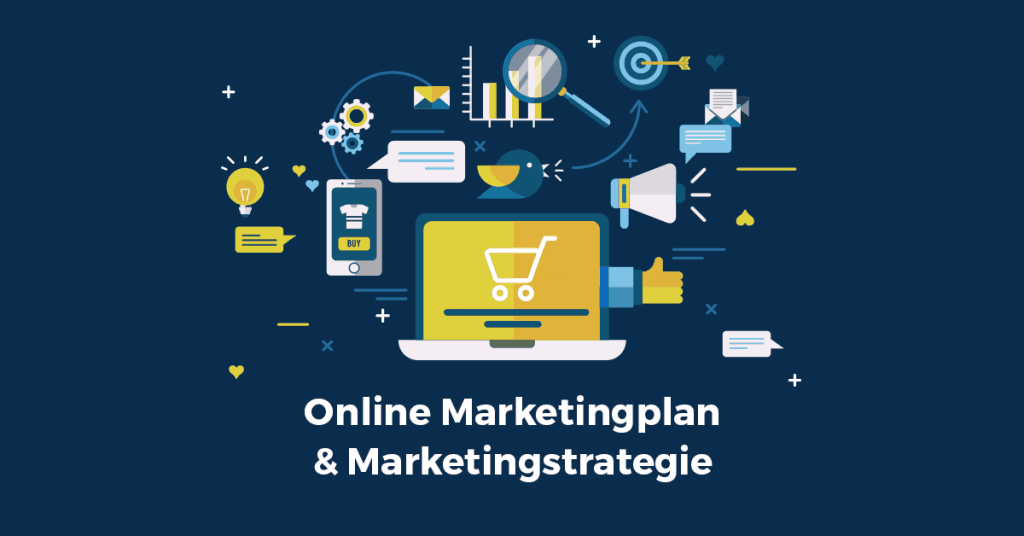 Zoekwoordonderzoek – Op welke woorden zoeken jouw klanten?
Vooraleer je nagaat op welke woorden je klanten online zoeken, breng je duidelijk in kaart wat je bedrijf precies doet. Welke producten en diensten bied je aan?
Hierna voer je een zoekwoordonderzoek uit om na te gaan hoe je potentiële klanten jouw diensten en goederen op het internet zoeken en hoe groot de vraag ernaar is. Het zoekwoordonderzoek is de basis van je online marketing zowel voor Search Engine Optimization (SEO) als Pay Per Click (PPC) bij AdWords en Bing.
Bij het zoekwoordenonderzoek maak je gebruik van de Zoekwoordenplanner van Google AdWords. Met deze handige tool kom je te weten hoe potentiële klanten online naar jouw producten en diensten zoeken. Bedenkt eerst zelf welke zoekwoorden klanten zouden kunnen ingeven in Google. Geef deze in de Zoekwoordplanner in, samen met de suggesties die Google je geeft voor deze zoekwoordenlijst.
Houd tijdens je research volgende waarden goed bij in je (excel)lijst met zoekwoorden: aantal zoekacties per maand, concurrentie en geschatte prijs per klik. Hou verder ook rekening met volgende zaken:
Inzicht in hoe de klant naar jouw diensten of producten zoekt
De producten of diensten die jij nog niet aanbiedt maar die wel potentieel hebben
De concurrentie: is er veel of weinig concurrentie en de lage kost per klik
De zoekwoorden die je klanten gebruiken met een koopintentie en welke zoekwoorden informatief zijn (bij twijfel Google je de zoekterm)
Er is meer concurrentie voor een zoekwoord wanneer er veel zoekacties per maand op dit woord gebeuren. Hierdoor zal ook de kost per klik hoger zijn.
Concurrentieanalyse
Nu je weet waar de klant naar zoekt en welke zoektermen hij of zij gebruikt, ga je de concurrentie in kaart brengen. Welke bedrijven proberen aan hetzelfde publiek te verkopen?
Je kan deze bedrijven in kaart brengen door elk zoekwoord uit je zoekwoordonderzoek in Google in te geven en de url's van de eerste vier advertenties en tien concurrenten te noteren. Het is mogelijk dat steeds dezelfde websites terugkomen.
Wil je jezelf een hoop werk besparen, dan kan je je zoekwoordenlijst in SEM Rush ingeven. SEM Rush toont je de meest voorkomende concurrenten in een nette grafiek voor zowel SEO als AdWords.
Vervolgens ga je bij de vijf grootste concurrenten kijken op welke sociale media platformen ze actief zijn en hoe goed deze zijn uitgebouwd. Goed uitgebouwde profielen hebben veel volgers en de posts presteren goed op vlak van engagement (likes en comments).
Jouw slaagkansen online zijn afhankelijk van hoe goed jouw concurrenten het online doen, waar ze steken laten vallen (op vlak van SEO, AdWords, content marketing of sociale media), wat jouw budget is ten opzichte van dat van hen en wat je bereid bent om te doen. Sommige bedrijven zijn online sterk gepositioneerd omdat ze er het nodige budget voor hebben en er voldoende tijd insteken. Andere bedrijven zijn online wel aanwezig maar maken dan weer niet gebruik van het volledige marketingspectrum, terwijl nog andere bedrijven en sectoren nauwelijks of niet online vertegenwoordigd zijn en dus easy pickings zijn.
Hou je concurrenten dus goed in het oog en gebruik hen als goede bron om te zien wat online werkt en wat niet.
Doelgroep
Om je marketingstrategie goed af te stellen moet je weten wie jouw klanten zijn en welk aankoopgedrag ze vertonen. Je kan je klant "tot leven wekken" door een buyer persona te creëren, een abstractie van jouw doelgroep waarbij je de persona elementen gaat toeschrijven zoals locatie, leeftijd, geslacht, werk, interesses en vooral welke problemen de persona heeft en hoe je hem kan helpen?
Customer journey
Het ideale scenario is dat je potentiële klant gedurende de hele customer journey jou tegenkomt. Dit is de weg die een klant aflegt alvorens hij tot aankoop overgaat. De customer journey bestaat uit drie stappen:
Bewustzijn: de klant komt tot de vaststelling dat hij een probleem heeft en hulp nodig heeft om dit probleem op te lossen. Zorg in deze fase ervoor dat je klanten ervan bewust worden waarom ze bepaalde producten of diensten nodig hebben en hoe deze hun probleem oplossen. Maar doe dit zonder reclame te maken voor jouw diensten.
Overweging: in de overwegingsfase overweegt de klant verschillende mogelijkheden om het probleem op te lossen. Aan jou om dan aan te tonen dat je deskundige bent in datgene wat je aanbiedt.
Besluit: de klant besluit om tot aankoop over te gaan na het kiezen van de beste manier op zijn probleem op te lossen. In deze fase is een goed persoonlijk contact behoorlijk doorslaggevend.
Doelen
Je doelen bepalen je strategie: welke marketingkanalen je op welke manier moet inzetten om meer verkoop te genereren.
Bepaal je marketingstrategie niet enkel met het oog op directe verkoop. Sommige acties online kunnen niet rechtstreeks gelinkt worden met verkoop maar maken wel deel uit van de customer journey. Marketing is het aanwezig zijn en herhalen van een boodschap zodat wanneer de klant tot aankoop wil overgaan, hij meer geneigd is om met jou in zee te gaan.
Beoordeel daarom de prestaties van je strategie ook aan de hand van kritieke prestatie-indicatoren (KPI's), meetbare resultaten die niet direct gelinkt zijn aan verkoop. Deze indicatoren tonen aan dat zo veel mogelijke relevante bezoekers je website bezoeken en/of dat de bezoekers interageren met je merk. KPI's verschillen per marketingkanaal. Op Twitter heb je namelijk andere KPI's dan op Facebook.
KPI's zijn bijvoorbeeld likes van posts op Facebook, nieuwe volgers op Facebook, het open percentage van je nieuwsbrief, websitebezoekers per maand, bounce percentage op de website, conversiepercentages, terugkerende bezoekers, cost per klik en kost per conversie.
Hoe ga je je doel behalen?
Een snelle, goed navigeerbare website die technisch gezien goed in elkaar zit (dus niet opgebouwd is met een visual composer of drag & drop theme builders) is samen met het zoekwoordonderzoek het fundament van je online marketing. Hierna is de vraag wat je bereid bent om verder met je website te doen.
In het ideale scenario bouw je de productpagina's aan de hand van je zoekwoordonderzoek, blog je (content marketing), deel je je blog posts op de sociale media waar je potentiële klanten zich begeven en adverteer je met deze blog posts. Deze posts schrijf je met het oog op de customer journey. Maak je PPC-campagnes voor elk relevant zoekwoord en maak gebruik van een opt-in formulier (zoals OptinMonster) om inschrijvingen op je nieuwsbrief te krijgen. Hier kun je een overzicht vinden van de beste online marketing tools om jouw doelen te bereiken.
Gebruik zo veel mogelijk kanalen
Het idee dat één kanaal voor alle conversies zorgt en jou over je markt laat regeren is een fabeltje.
Je hebt alle kanalen nodig die je potentiële klanten gebruiken. Er gaan kanalen zijn die voor minder verkoop gaan zorgen maar die wel mee onderdeel zijn van de customer journey, zoals social media. Het strategisch gebruik van zo veel mogelijk verschillende soorten marketing over deze kanalen beïnvloedt koopgedrag. De meest gebruikte soorten marketing zijn:
PPC (AdWords en Bing)
Zoekmachinemarketing (SEO)
Content marketing
Sociale media marketing (Facebook, LinkedIn, Twitter,…)
Affiliate marketing
E-mailmarketing
Meet de resultaten en evalueer met KPI's
Meten is weten. Het klink cliché maar er zijn weldegelijk nog een hele hoop bedrijven en marketingbureaus die geen doelen instellen in Google Analytics, Google Search Console gebruiken of conversies tracken in AdWords en dus geen idee hebben van wat al dan niet werkt.
Zorg ervoor dat alle tracking software werkt, dat deze correct meet en indien mogelijk (of haalbaar) met Analytics gelinkt is. Behaal je je KPI's? Dan herhaal je de campagne en probeer je ze eventueel te verbeteren. Blijkt de campagne niet te werken, dan ga je na wat je kan aanpassen of je gooit het over een andere boeg en pakt het volledig anders aan.
Besluit
Een online marketingplan- en strategie bestaat uit 3 delen:
Bepalen van de doelen: wat wil ik online bereiken?
Uittekenen van de strategie: hoe kan ik mijn potentiële klanten het beste informeren en helpen via de kanalen waar ze zich op begeven?
Evaluatie (en bijsturen) van KPI's: werkt mijn strategie en kan ik iets verbeteren?
Hulp nodig met een ONLINE MARKETINGPLAN & STRATEGIE voor je bedrijf?
Neem contact met ons op voor vrijblijvend advies!