Copywriting is het schrijven van wervende, overtuigende teksten. SEO is de afkorting van Search Engine Optimisation, zoekmachine optimalisatie dus. Als je die twee begrippen samen gooit krijg je SEO copywriting: wervende teksten schrijven op basis van specifieke zoekwoorden waarmee je in Google gevonden wil worden.
Hulp nodig met jouw SEO?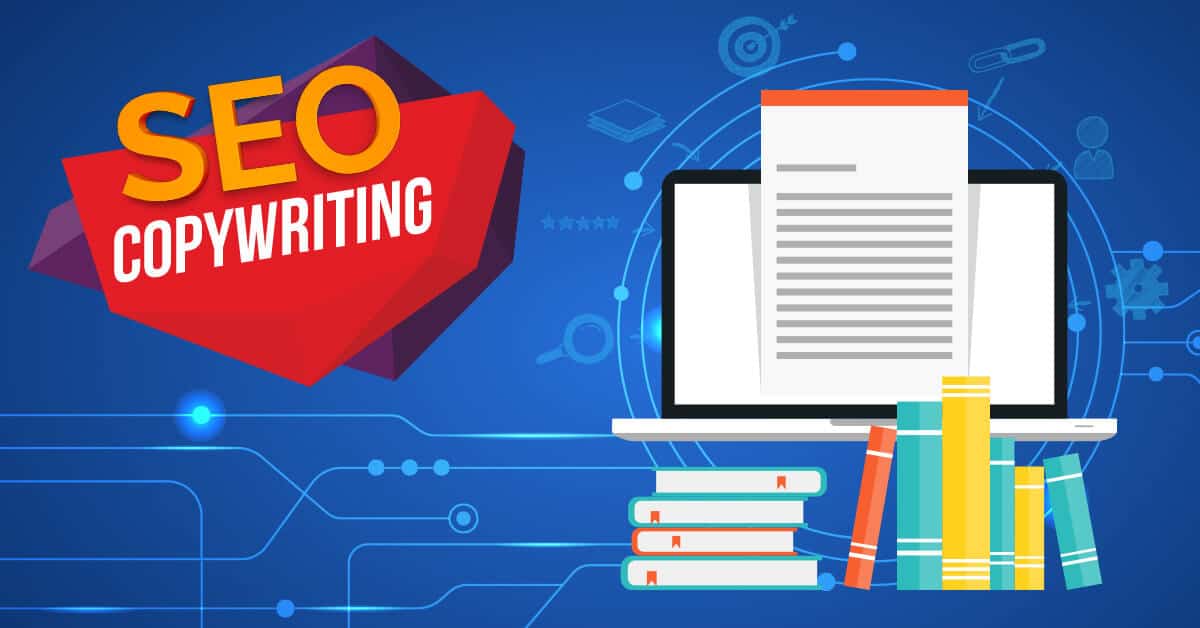 Waarom doe je best aan SEO copywriting?
De term zegt het zelf, toch? Het is een manier van schrijven om aan SEO – zoekmachine optimalisatie – te doen. Je wil dus niet zomaar inhoud delen, je wil dat die inhoud je meteen vooruit helpt in zoekmachines zoals Google. Als je SEO copywriting goed toepast, zal jouw search ranking stijgen en kom je hoger in de zoekresultaten terecht. Zo word je beter gevonden en krijg je uiteindelijk meer bezoekers op je website!
Hoe pas je SEO copywriting toe?
Vroeger was SEO copywriting poepsimpel: stop een hoop trefwoorden in je titel, eerste alinea en metadata en klaar is kees. Maar nu is dat niet langer het geval. Google wordt steeds slimmer en wil alleen de juiste resultaten tonen aan zoekers. Ze houden dus met veel meer dingen rekening, dan enkel het gebruik van trefwoorden. SEO copywriting is dan ook geëvolueerd naar een discipline waarbij het de kunst is om het menselijke aspect af te wegen tegen de Google tips & tricks. Hieronder delen we een hoop tips om aan SEO copywriting te doen!
Tips & tricks
Kies voor de juiste trefwoorden! Alles begint natuurlijk bij een zoekwoordenonderzoek om de trefwoorden te vinden die bij jouw website passen en die bezoekers ook echt gebruiken.
Houd het op één trefwoord per pagina
Gebruik het trefwoord vaak: vooraan in de titel, in de eerste alinea, in 1 of meer tussentitels, en nog een aantal keer verspreid in de hele tekst
Let op de context en de woorden voor en achter je trefwoord
Kijk naar de concurrentie: welke pagina's scoren goed in Google op jouw trefwoorden? Hoe kleden zij dat allemaal in? Let wel op dat je niet gaat kopiëren want Google houdt echt niet van duplicate content.
Optimaliseer je metadata, zowel van de tekst als van de afbeeldingen
Houd rekening met het taalgebruik van je prospecten en schrijf niet te moeilijk
Metadata
Metadata willen we toch nog even apart aanhalen. Dit is informatie die niet op de website of de pagina staat, maar die achter de schermen wordt ingesteld. Dit is de informatie die in zoekmachines zoals Google getoond wordt bij de zoekresultaten. Hier moet de belangrijkste informatie over de website of de pagina in staan, met trefwoorden en een call-to-action om bezoekers te doen klikken.
Meta-titel
De meta-titel is de titel van je website in zoekmachines, staat in de titelbalk van de browser en wordt standaard overgenomen wanneer je een bladwijzer aanmaakt. Tips:
Maximum 66 karakters, inclusief spaties
De meta-titel moet uniek zijn per pagina
Het belangrijkste trefwoord moet zo ver mogelijk vooraan staan
De titel moet leesbaar en verstaanbaar zijn
Meta-beschrijving
De meta-beschrijving wordt ook getoond in de resultaten van de zoekmachines en wordt ook gebruikt voor de bepaling van je search ranking.
Maximum 155 karakters, inclusief spaties
De meta-beschrijving moet uniek zijn per pagina
Zorg dat de beschrijving aansluit bij de inhoud van je pagina
De beschrijving moet leesbaar zijn, met trefwoorden vooraan
Metadata voor afbeeldingen
Bij afbeeldingen is de metadata nog belangrijker. In de metadata zit in de eerste plaats informatie die de website nodig heeft om de afbeelding te kunnen weergeven zoals de URL waar de afbeelding opgeslagen zit en de afmetingen. Je kan ook een meta-titel ingeven voor de afbeelding. Dat is nodig omdat zoekmachines geen afbeeldingen kunnen herkennen, zij hebben context nodig. Die tekstuele context kan je in de metadata verschaffen. Die meta-titel is trouwens ook belangrijk voor de toegankelijkheid van je website, want die wordt gebruikt in programma's die je website toegankelijk maken voor mensen met een visuele beperking. Meer informatie over metadata voor afbeeldingen, ook wel alt-tags genoemd, lees je hier: Alt-tag om je afbeeldingen te laten scoren in Google.
Opgelet: 5 bedenkingen voor je eraan begint
De bedoeling is nog altijd om mensen te overtuigen
Ja, bij SEO copywriting houd je rekening met bepaalde trefwoorden zodat zoekmachines jouw pagina goed begrijpen en veel gaan tonen in de zoekresultaten. Maar denk er altijd aan dat Google niet jouw doelgroep is. Het doel van jouw website is nog altijd om de mensen die er naartoe komen, de bezoekers, te overtuigen van jouw verhaal. Zorg dus dat je tekst nog altijd verstaanbaar en vlot leesbaar is! Geef de informatie duidelijk weer en spoor aan tot actie.
Schrijf teksten met een doel
Begin niet zomaar teksten te schrijven zonder op voorhand een aantal vragen te beantwoorden:
Wat wil je bedrijf bereiken?
Wie is het doelpubliek?
Wat wil je doelpubliek weten? Welke vragen stellen zij zich?
Hoe helpt deze tekst jou om je doelen en je doelpubliek te bereiken?
Tip: werk op basis van deze vragen mogelijke onderwerpen uit. Stop die in een content kalender en plan ze in in je content marketing strategie.
Ga voor waardevolle info
We haalden hierboven al even aan dat je altijd moet schrijven voor je doelpubliek. Wat vinden zij interessant? Wat drijft hen? Wat vinden zij leuk? Waarover willen zij bijleren? Als je van daaruit vertrekt, zal je content relevant en nuttig zijn voor je doelpubliek. Ze zullen naar je website willen komen om je teksten te lezen. Als je blijft schrijven over dingen die ze al weten en die hen niet echt interesseren, zal je website snel aan bezoekers verliezen.
Werk aan de autoriteit van je website
In een eerder artikel over link farms, haalden we al aan dat Google rekening houdt met de autoriteit van een website. Hoe Google de autoriteit van een website bepaalt, is geheim. Maar het komt erop neer dat dit een maatstaf is van hoeveel vertrouwen er is in jouw website. Hoeveel andere websites linken ernaar (linkbuilding), heb je veel content over je onderwerp, blijven bezoekers lang op je website, … Al deze dingen leren Google hoe gezaghebbend jouw website is en hoeveel vertrouwen anderen in jouw content hebben. Hoe kan je dit beïnvloeden? Door content van goede kwaliteit te leveren en door vaker te schrijven over dezelfde onderwerpen. Bekijk je content dus vanuit verschillende invalshoeken om meer content over hetzelfde onderwerp te kunnen genereren.
Schrijf op de juiste manier
Ja, je mag veel content schrijven over hetzelfde onderwerp. Ja, zoekmachines verkiezen langere content die een probleem echt uitspit. Maar dat wil niet zeggen dat "hoe langer, hoe beter" geldt. Als je hele paragrafen met nutteloze inhoud toevoegt, of jezelf regelmatig herhaalt, wordt jouw content minder kwalitatief. Deel dus alle informatie zo goed en volledig mogelijk, maar houd het bondig. Wijd niet onnodig uit en presenteer je content compact en gestructureerd. Die structuur is ook erg belangrijk, zowel voor je bezoeker als voor Google. Tussentitels met trefwoorden die samenvatten waarover de alinea gaan maken je tekst scanbaarder voor je lezers en zijn een bonus voor Google.
Conclusie
SEO copywriting is geen sinecure. Het is wikken en wegen tussen schrijven voor Google en schrijven voor bezoekers. Trefwoorden zijn belangrijk, maar de tekst moet wel leesbaar zijn. Dit vereist wat oefening: je tekst luidop voorlezen helpt. Je tekst laten lezen door anderen, die weinig of veel van het onderwerp kent, kan ook helpen! Als je aan de slag gaat met deze tips, zal je al snel een verschil beginnen opmerken. Heb je nog hulp nodig met je SEO? Contacteer ons dan!
Hulp nodig met de SEO van je website?
Neem contact met ons op voor vrijblijvend advies!